This entire website contains affiliate links and will be compensated by making sure that My Life As A Mom stay-up-to-date when you make a purchase after clicking on my links.
Hello Friends,
Are you looking for a new hobby or want to try something new that you never tried before. Well Bluprint has all of the hobbies and ideas that you are looking for to try. They have video, tips, and tools that you need to get started on your new project adventure.
Bluprint is offering a 7 day trial to get you started on you new project today.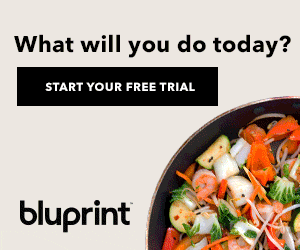 By clicking the Start free trial button you agree to the Terms of Use, Membership Agreement and Privacy Policy. You authorize Bluprint to charge your credit/debit card at the above stated price and before each subscription term at the then-current rate plus applicable tax. You understand that your plan is continuous and will auto-renew until cancelled or changed by visiting the Account page. For plans with a trial you must cancel during the trial to avoid being charged.